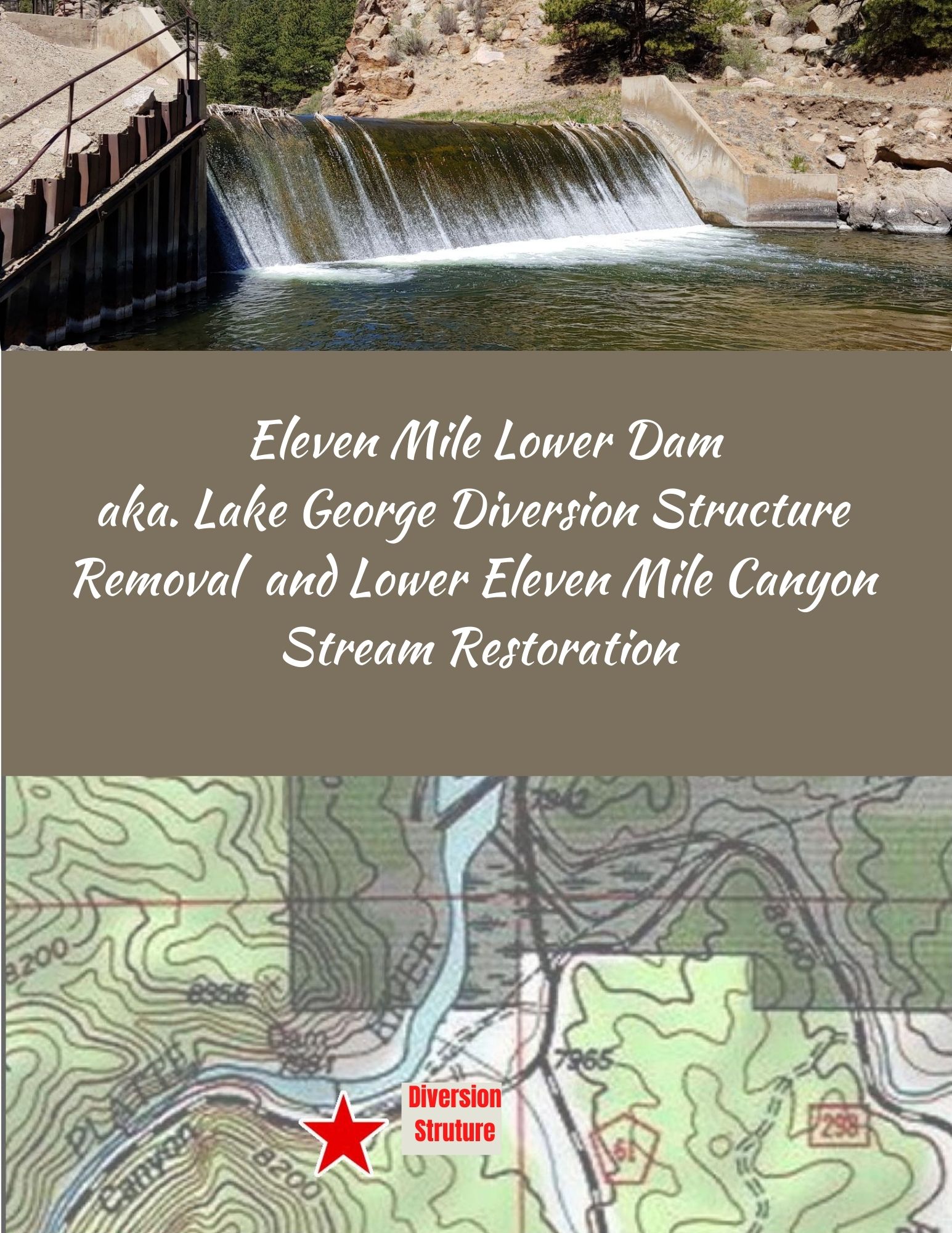 January 28 Information Webinar Recording


70% Design Drawings


70% Comments and Responses


USFS Project Website

This structure served as a diversion dam for Colorado Springs Utilities until the early 1990s. It now represents the last remaining blockage for aquatic species movement between the Eleven Mile Reservoir Dam and Strontia Springs Reservoir.
Removal was identified in the 2015 Roads to Rivers Assessment as a desired project.
The goal of the project is to restore and preserve riparian function and resilience.