Job Openings and Paid Internships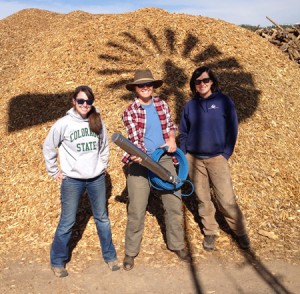 CUSP's strength comes from our people. CUSP would not be where we are today without our passionate and informed staff members. Working for CUSP affords you the opportunity for advancement, professional development, and the chance to really make a difference within the environmental sector of Colorado. As a CUSP team member you will be joining a highly successful and revered Colorado not-for-profit organization working alongside our skilled and dedicated staff and volunteers. We provide competitive wages and some benefits (vacation, holiday, sick, life/disability insurance, matching retirement plan). Advancement opportunities abound for the right individuals.
---
No current job openings.
No Intern positions currently.
---
If you are interested in working for CUSP and feel you are qualified for a position not currently posted, we invite you to send a cover letter and your resume.  Also, consider volunteering or interning with us to become more familiar with CUSP.
Coalition for the Upper South Platte is an Equal Opportunity Employer and no otherwise qualified individual shall be subject to discrimination on the basis of race, color, religion or religious affiliation, sex, familial status, age, genetics, disability, or national origin in any phase of employment for this position. Further, the work to be performed under this contract is subject to the requirements of Section 3 of the Housing and Urban Development Act of 1968, as amended, 12 U.S.C. 70u (Section 3) which states that employment and other economic opportunities generated by HUD assistance shall, to the greatest extent feasible, be directed to low and very low-income persons, particularly persons who are recipients of HUD assistance for housing.
---