Feeling the chill this winter?  Take a look at the following tips to save energy and money this season:
Small changes have big results. Turning your thermostat back from its normal setting by 7-10 degrees for eight hours a day (while you're sleeping or working) can save you as much as 10 percent a year on heating and cooling costs.
Seal air leaks around fireplace chimneys, furnaces, and gas-fired water heater vents with fire-resistant materials such as sheet metal or sheetrock and furnace cement caulk.
During winter, keep the draperies and shades on your south-facing windows open during the day to allow the sunlight to enter your home and closed at night to reduce the chill you may feel from cold windows.
Ducts that leak heated air into unheated spaces can add hundreds of dollars a year to your heating and cooling bills. Insulating ducts in unconditioned spaces is usually very cost-effective. If you are installing a new duct system, make sure it comes with insulation.
If you have a fuel-burning furnace, stove, or other appliance or an attached garage, install a carbon monoxide (CO) monitor to alert you to harmful CO levels.
Caulk and weatherstrip doors and windows that leak air. Use foam sealant on larger gaps around windows, baseboards, and other places where air may leak out.
Insulate your electric hot-water storage tank but be careful not to cover the thermostat. Insulate your natural gas or oil hot-water storage tank but be careful not to cover the water heater's top, bottom, thermostat, or burner compartment. Follow the manufacturer's recommendations; when in doubt, get professional help.
Don't let money blow out of your house. In addition to closing your doors and windows when the heat is on, consider air sealing your home for even bigger energy savings. Air sealing is one of the quickest ways to cut your heating costs.
Keep range-top burners and reflectors clean; they will reflect the heat better, and you will save energy.
Heat pumps are the most efficient form of electric heating in moderate climates, providing up to three times more heat than the energy they use. Today's heat pump can reduce your electricity use for heating by approximately 50% compared to electric resistance heating such as furnaces and baseboard heaters.
If your attic has enough insulation and proper air sealing, and your home still feels drafty and cold in the winter, chances are you need to add insulation to the exterior walls. This is more expensive and usually requires a contractor, but it may be worth the cost—especially if you live in a very cold climate. If you replace the exterior siding on your home, consider adding insulation at the same time.
Install heat traps on the hot and cold pipes at the water heater to prevent heat loss. Most new water heaters have built-in heat traps.
Keep the fireplace flue damper tightly closed when not in use. Create an inexpensive, reusable fireplace flue plug by filling a plastic trash bag with fiberglass batt scraps and jamming it into the flue. Attach a durable cord with a tag that hangs down into the fireplace to (1) remind you the flue is blocked and (2) provide an easy plug removal method.
Use higher R-value insulation, such as spray foam, on exterior walls and in cathedral ceilings to get more insulation with less thickness.
Insulate the hot water pipes in your home. Not only will you save money, but you'll use less water waiting for the tap to get hot.
One of the most cost-effective ways to make your home more comfortable year-round is to add insulation to your attic, including the attic trap or access door, which is relatively easy. To find out if you have enough attic insulation, measure the thickness of the insulation. If it is less than R-30 (11 inches of fiberglass or rock wool or 8 inches of cellulose), you could probably benefit by adding more.
Caulk and seal air leaks where plumbing, ducting, or electrical wiring comes through walls, floors, ceilings, and soffits over cabinets. Install foam gaskets behind outlet and switch plates on walls.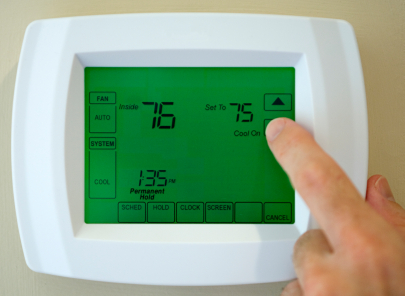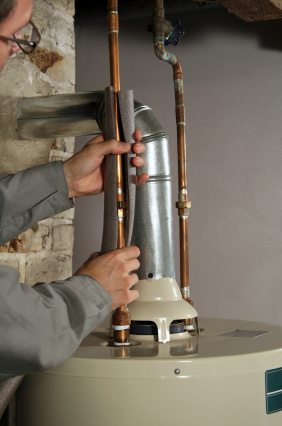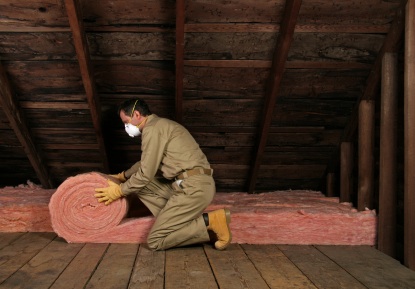 Like CUSP on Facebook and follow @CUSP_CO on Twitter for weekly energy tips.