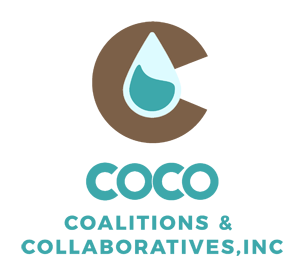 PRESS RELEASE
Contact:
Jane Mannon

 719-748-0033

Jane.Mannon@co-co.org
Development & Outreach Director Appointed
Lake George, Colorado: Carol Ekarius, Executive Director of Coalitions & Collaboratives, Inc (COCO), and Coalition for the Upper South Platte (CUSP), announces the appointment of Jane Mannon to the Development & Outreach Director position. Mannon replaces Helen Dyer, longtime face of the organization.
"We are pleased to welcome Jane to COCO and CUSP, she will be a valuable addition to the team," Ekarius stated. Mannon is a longtime resident of the area, and brings a unique set of skills and experience to CUSP. "Her background includes a degree in Outdoor Recreation from Colorado State University, work experience with the National Park Service, Teller County's Community Development Services, Cripple Creek & Victor Gold Mining Co. and the City of Woodland Park."
COCO was founded by CUSP in 2014 to increase on-the-ground, stakeholder-driven conservation efforts that protect and restore natural resources. CUSP supports the efforts of COCO to share the success of collaborative conservation organizations through stakeholder driven efforts.
CUSP is completing its second decade of service to the Upper South Platte Watershed and neighboring areas that impact the watershed. Fire rehabilitation and forest-health work is the major focus of the organization, and also work on trails, water quality monitoring, environmental education and many other programs that benefit the watershed and communities. Slash collection sites are available for the disposal of small tree debris in Divide, Bailey and Fairplay.
The mission of Coalition for the Upper South Platte is to protect the water quality and environmental health of the Upper South Platte Watershed, through the cooperative efforts of watershed stakeholders, with emphasis on community values and economic sustainability.
-END-