CUSP Executive Director Carol Ekarius and Norm Bothun of Phil Long Ford sealed the deal! Just about a year ago, CUSP began our campaign to replace and upgrade our fleet of vehicles. Thanks to the support of many generous donors, we have finally begun the process! We are working closely with Norm Bothun, Certified Accounts Manager at Phil Long Ford to develop a long-standing relationship and best leverage the funds we have to help us maintain reliable trucks, so vital to all the work we do.
Our first truck is a 2013 Ford 550 with very low mileage. This truck will be able to pull our heavy equipment like the masticator, meaning that we can do more projects throughout the watershed. Before this purchase, we needed to depend on (and pay for) outside help to move the masticator from site to site at a considerable cost. This new vehicle will help cut those costs and make us even more efficient at what we do.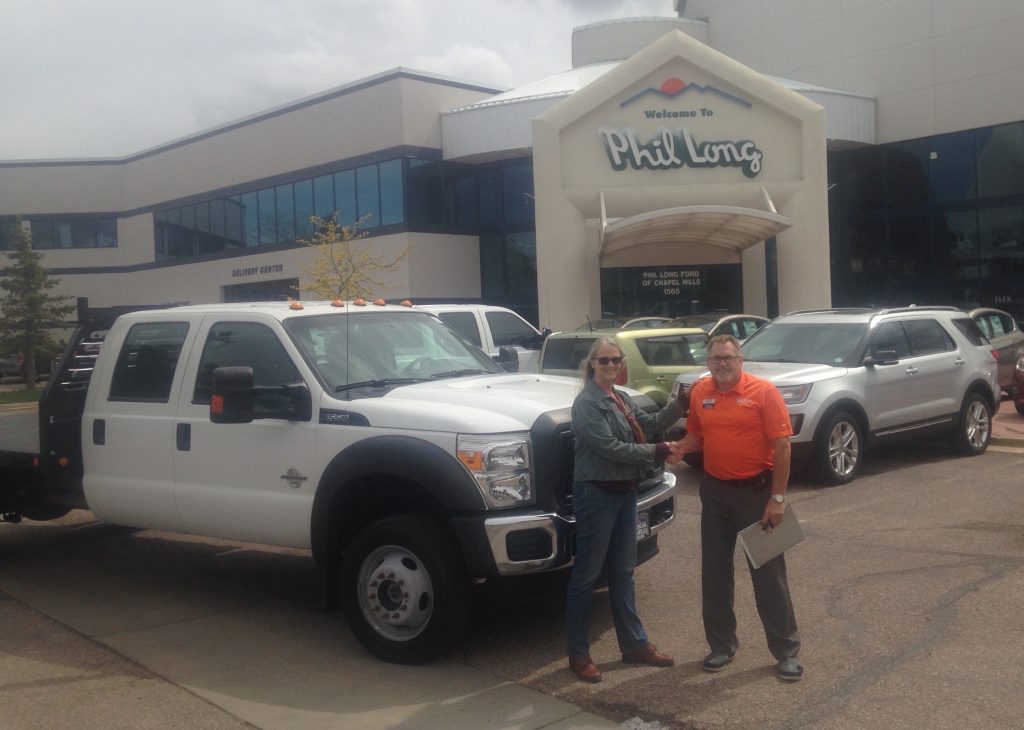 In the next few weeks, we will be adding more vehicles to the fleet and retiring a couple of our old work horses that have given us many years and tens of thousands of miles of service. We will keep you posted!