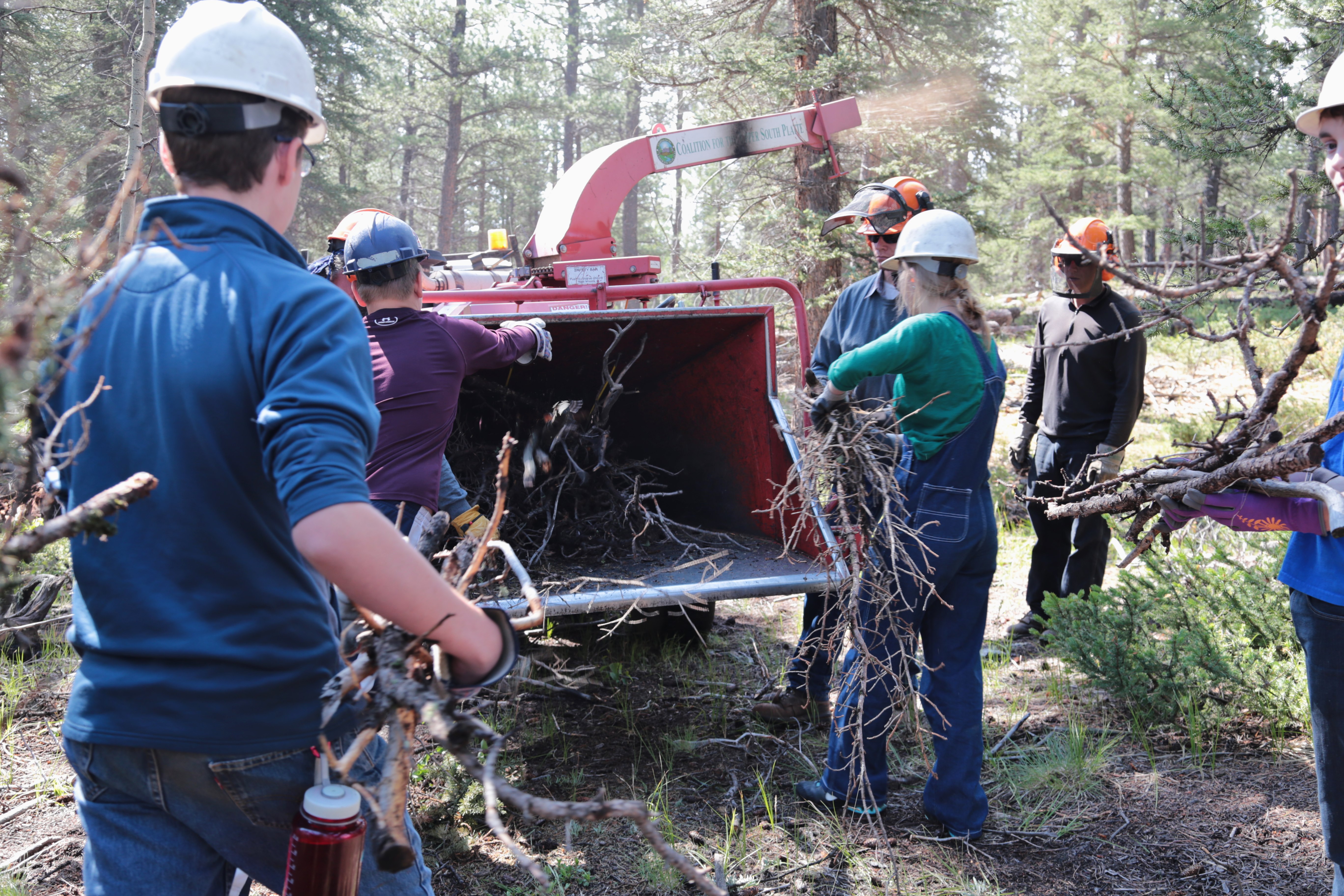 Every year we hear about the destructive power of wildfire. Whether it's here in Colorado or in Arizona or California, more and more people and environments are being impacted by intense wildfires. The cost of wildfires, along with acres burned and homes destroyed, is an oft-cited statistic in media and government reports as we seek to quantify the loss. But these estimates never fully capture the true cost of a catastrophic wildfire.
The cost estimates usually include easily quantifiable things like suppression costs and homes consumed, but less defined costs and long-term impacts are often left out. Getting at these more complex losses is essential for truly understanding the wide-reaching impacts of wildfires.
So what are we leaving out? Many wildfire professionals have been grappling with this question for some time now. While no clear-cut, all-encompassing measure may ever be found, better and more holistic estimates are being formulated.
It is clear that communities devastated by fire can lose out economically. Small towns that depend on tourism may see those dollars dry up as visitors go elsewhere in favor of an un-charred landscape. If roads and other key infrastructure are compromised or wiped out, residents can be isolated and outsiders may be barred from getting in.
Amplified flooding following wildfire also takes a toll. Houses and businesses that made it through the wildfire can face years of flood threats, leaving residents and businesses scrambling to mitigate flood damage while still recovering from the shock of a near miss from the wildfire. In addition to properties nestled in the woods that burned being devalued following the fire, those that lay in the path of post-fire floods often see property values deflate.
Infrastructure impacts from floods can also be severe. If you have travelled along Highway 24 in the past couple years during the late summer monsoon season, you may have experienced road closures or delays below the Waldo Canyon Fire burn scar. These closures and delays have an impact on businesses and economies on both sides of the pass.
Then there are those losses that are much harder to define. Incalculable costs like loss of life and health impacts have long-term implications for communities. Respiratory illnesses from poor air quality and smoke inhalation during a fire, emotional damage from surviving a traumatic event, and grief from any number of losses during a fire can all impact the quality of life for individuals and communities long after the fire is extinguished.
Perhaps the farthest-reaching impacts come in the form of harm to ecosystems and watersheds. In areas where extremely hot flames left something approaching a moonscape in their wake, ecosystem and watershed recovery become a very long process. As the land heals, flooding and accelerated erosion are constant challenges that further inhibit healthy vegetation growth on denuded slopes, wildlife habitat restoration, and water quality improvements. These large-scale fires affect many of the benefits we derive from ecosystems. As described in The True Cost of Wildfire in the Western U.S., a 2009 publication by the Western Forestry Leadership Coalition, "Ecosystem services are the benefits we derive from ecological processes and functions. Examples from the forests and grasslands affected by wildfire include timber and non-timber forest products, wildlife enjoyed for viewing or hunting, regulation of water quality and quantity, carbon sequestration and storage, soil creation and retention, nutrient cycling, and satisfaction of recreation, cultural, and spiritual needs and desires."
In the same report, a case study on the 2002 Hayman Fire helps put wildfire costs into a broader context.  Research after the Hayman Fire indicated that suppression costs accounted for only about 20 percent of a total estimated cost of over $207 million. Included in the total estimate are direct costs like suppression, rehabilitation, and broader impacts. It's safe to say this total cost is likely under-estimated because restoration work in the Hayman Fire burn scar is still ongoing.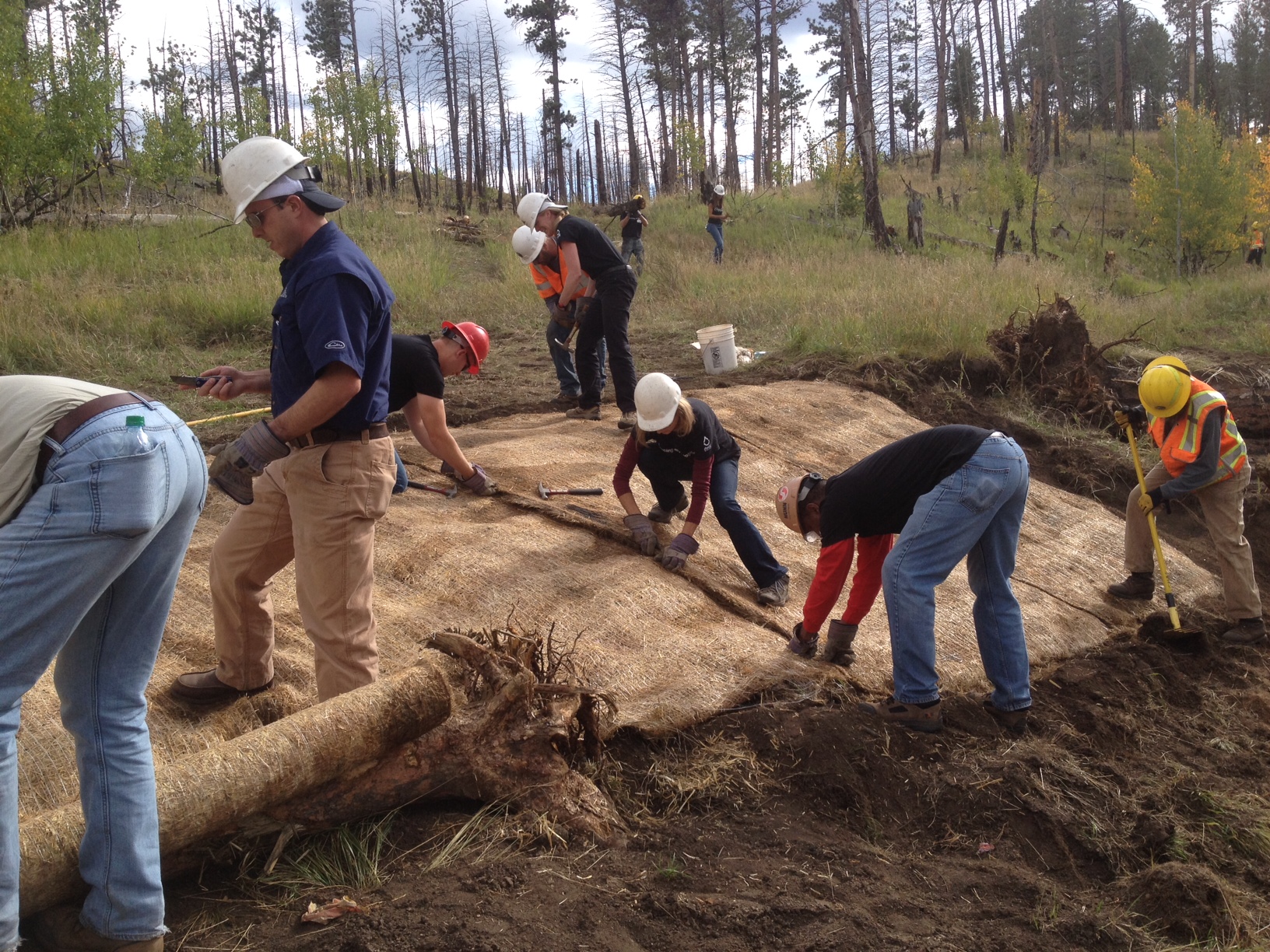 We can therefore think of the most 'destructive' fires, not as the ones that burned the most homes or required the most money to suppress, but as those wildfires that have the most profound short and long-term impacts on lives, communities, ecosystems, and natural resources.
Beginning to better understand the true cost of wildfires can help push us all towards prioritizing the much more cost-effective practice of wildfire mitigation. In addition to helping prevent some of the devastating losses incurred during catastrophic wildfire, wildfire mitigation comes with economic benefits of its own.
As more wildfires burn and more people flock to mountain communities, more attention is being paid to the need for wildfire mitigation. At both the federal and state levels, officials recognize that the combination of unhealthy forests and growing populations in the wildland-urban interface (where development meets the forest) is driving up the risk of intense and tremendously costly wildfires. A Colorado State University study estimates Colorado's wildland-urban interface will grow from 715,500 acres in 2000 to 2,161,400 acres by 2030, a 300 percent increase (see map). With this growth comes a drastic increase in the values at risk in our fire-adapted forests.
But this growth, and the recognition that proactive action is more cost-effective than reactive action, also provides opportunities. Funding from state and federal entities is helping more organizations mitigate forests in high-risk areas near communities. These dollars help infuse local economies, and can support small businesses.
For example, the Coalition for the Upper South Platte (CUSP is a nonprofit based in Lake George, CO and serves the Upper South Platte Watershed) annually secures grant funding to complete about 2,000 acres of wildfire mitigation in high-risk areas within the watershed. By partnering with a variety of local forestry contractors to spend out grants to get wildfire mitigation work done on the ground, the money from these grants helps to support our local communities. Last year alone, CUSP provided over two million dollars in funding to contractors undertaking forest management projects in the watershed. Bringing this money into the community not only helps CUSP and local forest contractors support and hire employees, but also helps support other businesses in the area where these employees spend money.
Supporting wildfire mitigation therefore makes sense not just to protect our treasured forests, watersheds, homes, communities, and way of life, but also as a way to support our local economies.
If you would like more information about wildfire mitigation on your land or in your community, please contact CUSP by visiting cusp.ws, calling us at 719-748-0033, or emailing us at cusp@uppersouthplatte.org.
You can also find this article in the January edition of the Ute Country News.
If you are interested in learning more about this topic, check out the articles and resources below: