For smaller chipping jobs, consider hauling your slash to one of our dedicated sites!
SLASH SITES OPEN
Divide and Bailey Sites open Friday, May 4, 2018.  
      Fairplay Site opens Saturday, May 26, 2018.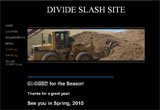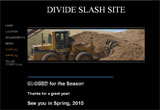 Please refer to brochure for more information DivideTrifold2018
Location: Just east of the intersection of Hwys 24 & 67 in Divide, CO. Take Hybrook Rd. south. The site is on the left, past the post office.
Fee: $10.00 per load of slash (a load is considered equivalent to a pickup bedful)- Cash or check only
Open 9a-3p Fridays, Saturdays, and Sundays.  Closed the following Sundays:  May 27th;    September  2nd
Located at the Fairplay waste transfer station. The entrance is just east of NW Fire off Hwy 285 on the hill behind the Aspens.
Fee: $10.00 per load of slash (a load is considered equivalent to a pickup bedful)- Cash or check only
Opens Saturday, May 26, 2018
Open Saturdays 9a-4p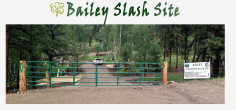 Please refer to brochure for more information BaileyTrifold2018
Location: Hwy 285 and Co Rd 72. Just east of 285 on Co Rd 72, behind baseball field
Fee: Park County residents: $15.00 per load of slash (a load is considered equivalent to a pickup bedful), $20.00 for nonresidents- Cash or check only
Open 9a-3p Fridays, Saturdays, and Sundays. Closed: May 28th, July 2nd, September 3rd