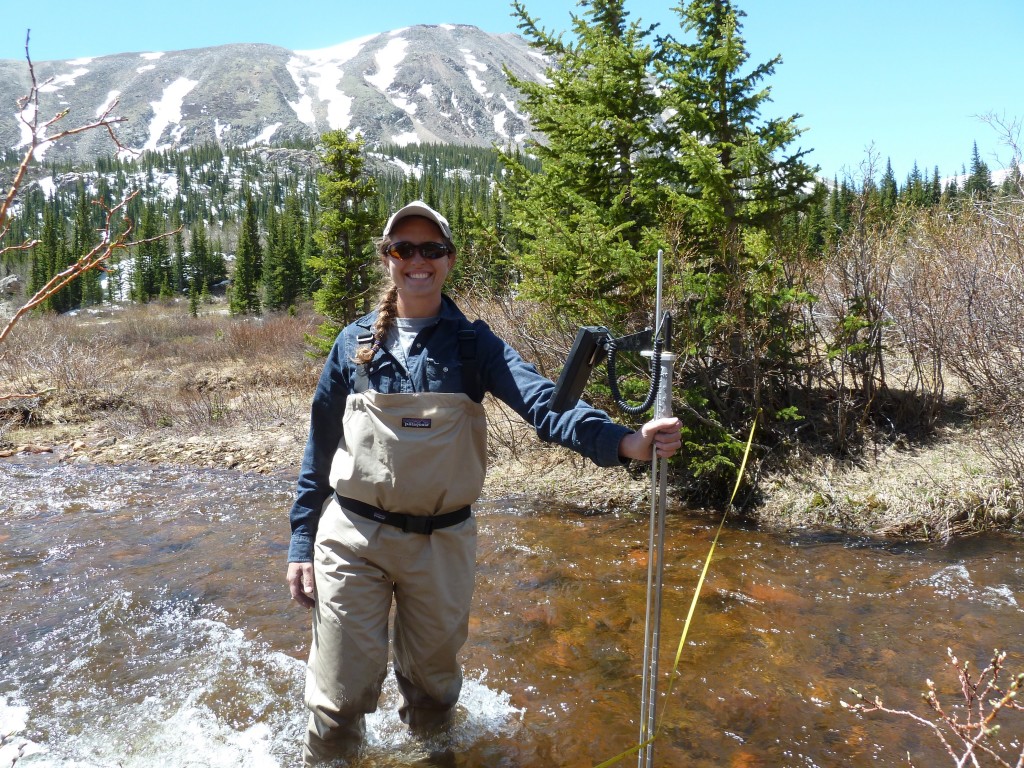 After the water quality impacts in the Animas River from the Gold King Mine this summer, more attention is being paid to the legacy of historical mining. In the Upper South Platte Watershed, there is a long history of mining and many abandoned mines.
The Coalition for the Upper South Platte (CUSP) has always had an in interest in Colorado's mining legacy. In 2000, the CUSP strategic plan identified abandoned mines as a potential impact to water quality within the watershed. The U.S. Forest Service, the Bureau of Land Management, the Colorado Geologic Survey, and the Colorado Division of Reclamation and Mine Safety had conducted inventories of abandoned mines. These studies were performed in the early 1980s and 1990s and found 18,000 mine features across Colorado. Since that time there has been a drastic increase in population and in demand for water resources from the watershed. To identify and address potential issues, CUSP began working on a Mine Assessment Project in 2010. Through financial support by the Colorado Water Conservation Board and the Healthy Rivers Fund, CUSP was able to identify the water quality impacts of historical mining throughout the watershed.
The primary objectives of the 2010 mine assessment project were to develop partnerships and an advisory committee that included appropriate agencies, local citizens, property owners, and other interested groups; collect all relevant background reports and literature associated with mining and water quality within the watershed; carry out site visits and inventories of abandoned mines and prominent tributaries that had experienced historical mining; collect water quality field parameters, samples for laboratory analysis, and GPS coordinates of mine features; determine property ownership and mine site boundaries; prioritize mine sites and develop a monitoring strategy to further characterize problem sites and to facilitate management and remedial decisions; compile a comprehensive document of the abandoned mine lands within the watershed including relevant historical information, past abandoned mine inventories, and recent inventory data collected during the 2010 field season.
The results of the assessment showed only a handful of mines impacting water quality in the watershed. Many of the historic mines had very little or no draining water. The water quality assessment also showed that not all mines discharge acid mine drainage (a potent pollutant), and that neutral to basic pH mine drainage dominated the Upper South Platte Watershed. Heavy metals were detected in a small number of waterways receiving mine drainage, in some cases at levels exceeding aquatic life or drinking water standards.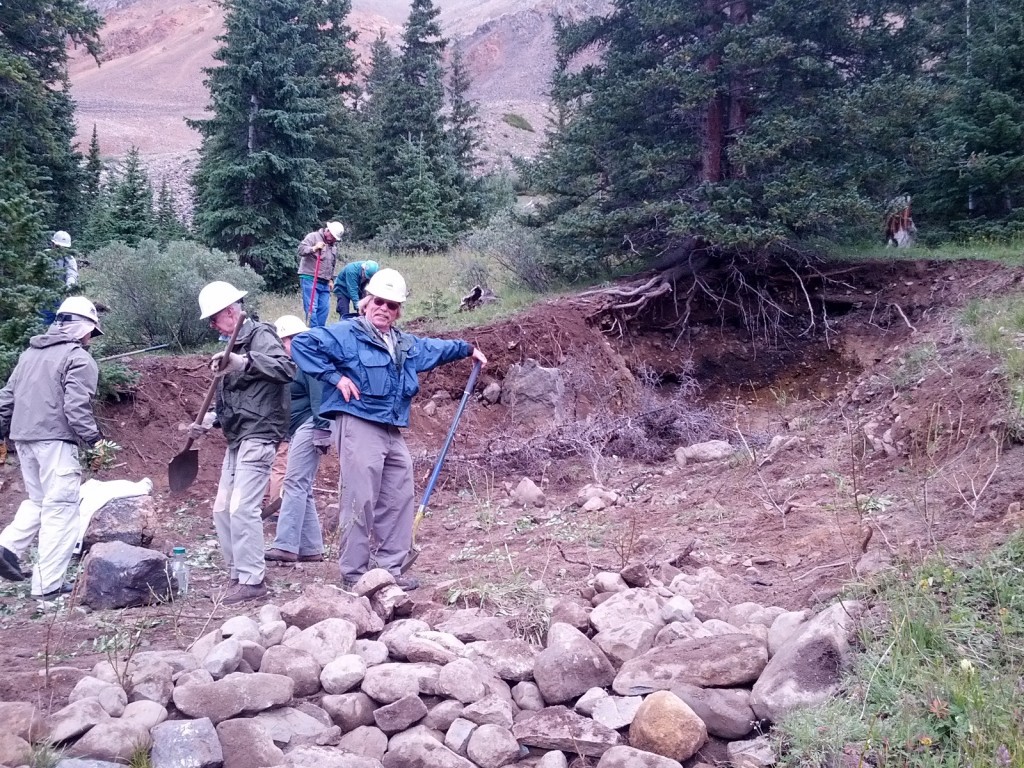 The 2010 inventory also confirmed three sources of natural acid rock drainage and water-quality degradation associated with hydrothermally (with hot water) altered geologic terrain. Handcart Gulch and Geneva Creek, tributaries to the North Fork of the Upper South Platte, and the Red Amphitheater in Buckskin Gulch, a tributary to the Middle Fork of the Upper South Platte, represent natural sources of metals and water quality impacts. It is important to identify the natural background water quality conditions of a drainage to establish obtainable clean up levels for mine reclamation.
Fortunately for the Upper South Platte Watershed there are only a small number of mines that impact the water quality. Remedial actions have been taken or are in the process for these mines. Local, state, and federal partners continue to be active within the watershed to identify potential issues and to work collaboratively to mitigate impacts. CUSP has worked with numerous partners over the past 5 years to perform small scale mine revegetation efforts and to better understand pollutant sources and characterize mine sites in the watershed. Further characterization of many of the mines originally identified in the 2010 inventory have shown that water quality impacts are minimal and in some cases a natural attenuation removes heavy metals to levels below water quality standards. Additionally, both local communities and larger water providers have initiated or completed Source Water Protection Plans. These plans help to identify potential water quality concerns and Best Management Practices or mitigation actions.
Addressing 100+ years of environmental impacts is a complex task requiring considerable time for investigation and remediation. Collaborative efforts between local, state and federal agencies with a focus on community values will slowly chip away at the legacy left by the mines that built our Colorado heritage. To learn more about abandoned mines or natural acid rock drainage in Colorado visit the Colorado Geologic Survey website at http://coloradogeologicalsurvey.org/water/. To learn more about the CUSP inventory visit https://cusp.ws/mineral-assessment/.