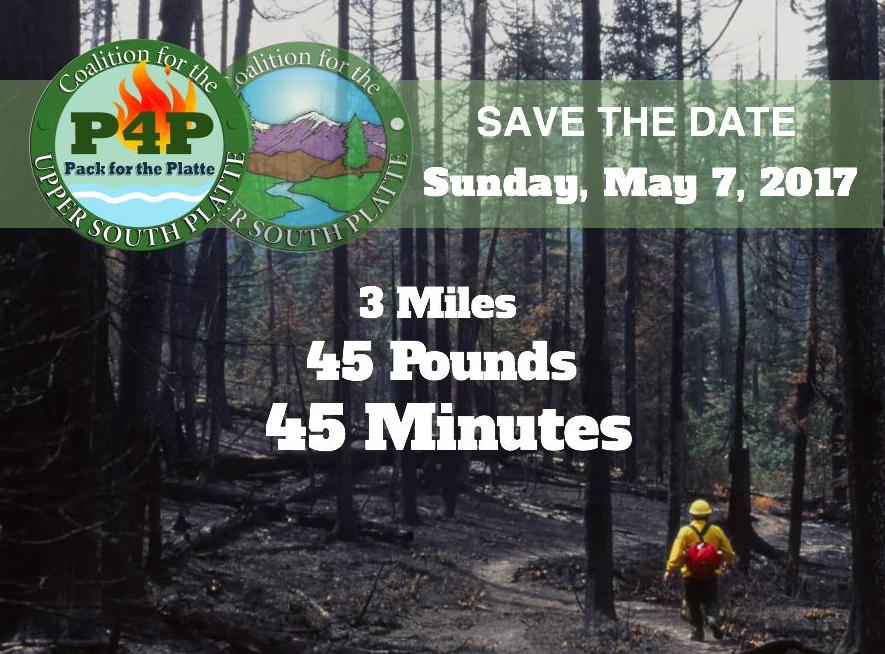 WHAT IS PACK FOR THE PLATTE?
Pack for the Platte is a different kind of fundraiser that raises awareness about wildland firefighting and benefits CUSP's Wildland Team.  It is a monitored, wildland firefighter pack test for  individuals needing to qualify for one of three levels of wildland firefighting duty.  The most arduous level involves a 3-mile hike with a 45-pound pack completed in 45 minutes.  Many area firefighters are participating, AND WE WANT YOU TOO!  Firefighters can take the test individually or as a team in a friendly competition with other departments.
Learn more about wildland firefighting here: http://www.firescience.org/how-to-become-a-wildland-firefighter/
Plenty of parking and attendants to assist you.
      Pack Test -Arduous – 3 miles, 45lbs,

in 45 minutes

      Field Test – Moderate – 2 miles, 25lbs, 30 minutes
      Walk Test – Light – 1 mile, no weight, 16 minutes
WHERE WILL YOUR MONEY GO?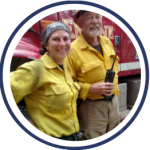 Proceeds from the event will be used to support the CUSP Wildfire Suppression Program.  The mission of this specialized team is to protect water quality, economic, ecological, and community values of the Upper South Platte Watershed through fuels mitigation, pile burning, and wildfire suppression activities, with emphasis placed on the safety of the watershed community and our wildland firefighters.
Not a firefighter? You can still participate! Take a hike in the great outdoors!
A Fun Day of Group Agony: Free T-shirts for all participants, plenty of food and fun. Prizes awarded in each Heat/Category.
REGISTER
| | | | |
| --- | --- | --- | --- |
| Individual: $25.00 | Groups:$15.00/@each | Firefighter:$15.00 | Firefighter Groups:  $10.00@each |
| | | | |
---
Registration By Mail
Printable, mail-in Registration form
Volunteers please contact: Rachel Gurfinkel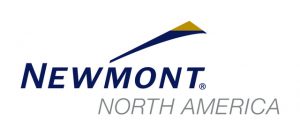 Thank you to our sponsors – Newmont Cripple Creek & Victor Mine, Vectra Bank, and Denver Water.


With support from Noah's Ark Whitewater Rafting, Gearonimo Sports, Canyon Enterprises, Polar Bottle, and The Supply Cache